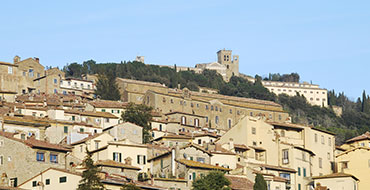 Cortona

Enclosed by stone walls, dating back to the Etruscan & Roman times this small charming town sits 600 meters above sea level. The setting for the movie and book 'Under the Tuscan Sun', this town is small but offers many interesting places to visit. Visit the many boutiques, art galleries, Il Museo dell'Accademia Etrusca in the town centre is a very popular location or stroll to the 'high point' and visit Chiesa di Santa Margherita, where the Saint's remains are encased high on the altar.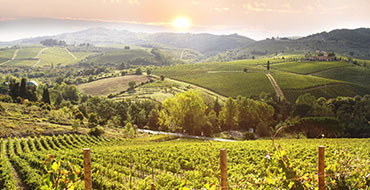 Chianti

The famous wine-growing area of Italy would have to be one of the most beautiful in the whole region. With it's main borders being Siena & Florence this stunning region also extends further beyond. With over 200 Cantine, this is truly this wine lovers haven.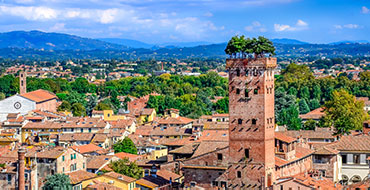 San Gimignano

This small medieval township really is a step back in time, once known as 'Town of Fine Towers' is now a UNESCO Heritage site. With its stunning architecture and still approximately 12 of its tower houses still standing there is plenty for the tourist to visit. This township houses many stores which offer a very broad range of painted ceramics as well as leather ware and alabaster. Two wonderful piazzas where you can simply stroll, visit a museum or climb a tower for a breathtaking view of the Val d'Elsa, or simply sit and enjoy a delicious gelato purchased from the award winning Pluripremiata Gelato Shop, winner of the best ice cream in 2006/ 2007, 2008/ 2009.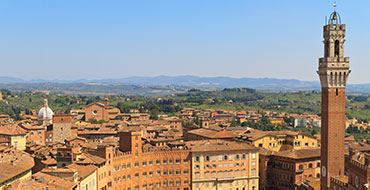 Siena

Take a step back in time and visit this gorgeous medieval city. The spectacular Piazza del Campo, where the famous bareback horserace is held is a must see, in the Piazza del Campo you can also visit the 'Torre del Mangia', built in 1338; climb the 400 steps to the top to get spectacular views over the rooftops of Siena, visit to Il Duomo is a must afterwards simply stroll the streets and enjoy the ambience and the various delights Siena has to offer, from the little food stores which offer lots of tempting treats to the beautiful stores offering hand painted ceramics and leather ware.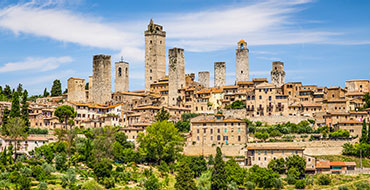 Lucca

The home of the composer 'Puccini'. A compact and beautiful city with many wonderful sites including Il Duomo di San Martino, dating back to 6BC and il Duomo di San Michele. Walk or cycle around the walls of this gorgeous city, or simply get lost in its beauty.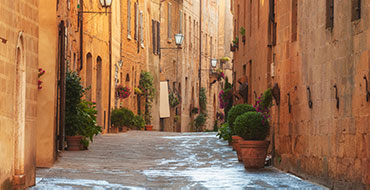 Pienza

Situated between Montepulciano and Montalcino. Pienza is a UNESCO World Heritage Site which dates back to the 14th century and very famous for its Pecorino cheese. It was the home of of Aneneas Silvius Piccolomini who later become Pope Pius II and had the village rebuilt into a Renaissance town.