Testimonials
Katie - Australia

I've dreamt of going to Italy and Tuscany in particular all my life and the Tours of Tuscany team definitely made my dreams a reality! Ines, Monique and Erica I cannot thank you enough for such an amazing two weeks exploring and experiencing Tuscany!
Each guests time is customised for them – everyday is thoughtfully planned out, and if it does rain don't worry because the team are always prepared! The accommodation is beautiful and so relaxing and the team are so happy to help you with any queries or requests you might have.
The two weeks went so quickly, could easily have stayed another two! I will be back soon for sure!
Kerry & Noela - Australia

From the time of our first meeting with Ines in Melbourne prior to our trip, we felt comfortable with our decision to book our Tours of Tuscany fourteen-day 'Soggiorno in Tuscany Tour'.  As it turned out, it exceeded our expectations on many levels.
It was wonderful to see Ines' smiling face as we stepped off the train in Camucia-Cortona.  The accommodation that was waiting for us at the Agriturismo 'Il Mandorlo' was wonderful – spacious, rustic and peaceful with a beautiful pool that managed to tempt the brave amongst us even at this cool time of year.
During our two-week stay we experienced a wide variety of Italian foods, local wines and abounding hospitality in many of Cortona's wonderful restaurants and eateries, and at boutique wineries in the wider area.
All planned events ran to schedule with any last-minute changes made at our request happily accommodated without any fuss.  We visited the best of Tuscany's hill towns and larger cities, marveling always at the wealth of art and history in this beautiful country.
Overall our experience was such that we would willingly tour with Tours of Tuscany again and strongly recommend the competence, language-skills, local knowledge and, above all, the friendliness and hospitality of Ines, Monique and Erica to all who aspire to experience Tuscany and all it has to offer.
Richard, Diane & Kristy - Australia

This was the second time with Tours of Tuscany for one of our party, which is testament to the wonderful experience provided by Ines, Monique and Erica. The tour is well organise and every need cared for and at a good pace, so the tour is both relaxing and memorable. Definitely recommended!
Lindsay & Susan - Australia

Our week in Tuscany was made memorable through the wonderful care shown by Ines, Monique & Erica. We loved every experience and would highly recommend it to anyone. We will cherish the experience forever.
Dianne - Australia

A big 'Thank You' to Ines, Monique and Erica for a thoroughly enjoyable 'Taste of Tuscany'. Amazing food, experiences and charming accommodation in the Italian farm style apartments A very warm friendly and memorable experiences 'Grazie Mille' to all.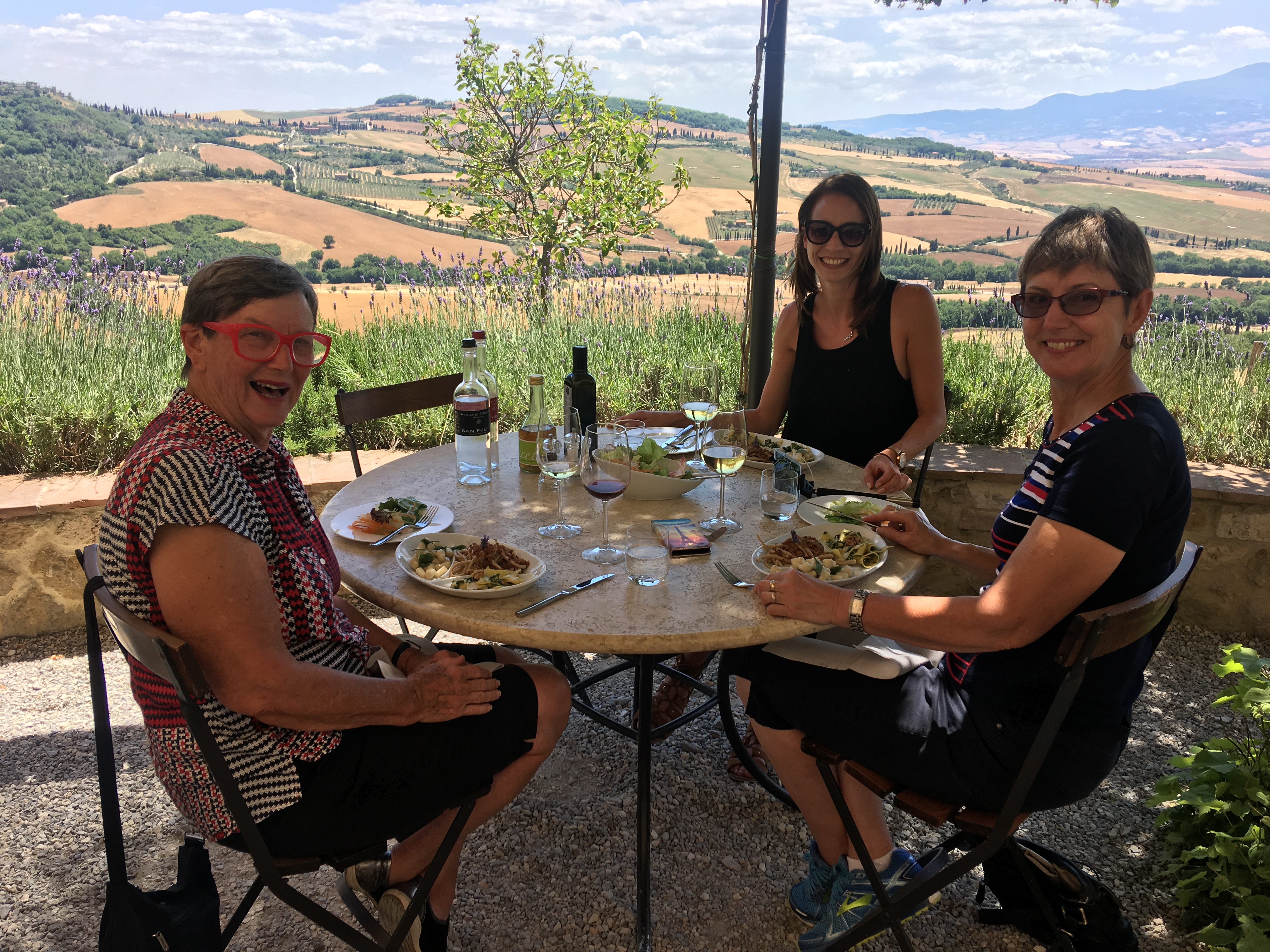 Yvonne - Australia

I felt more like I was a guest of friends than in a tour group. Nothing was too much. The friendliness and helpfulness were genuine. I absolutely loved every minute and will be carrying on about it to all my friends for years to come. Tuscany must be one of the most beautiful places on earth and I sincerely thank you both for introducing me to such a wonderful place, loved it!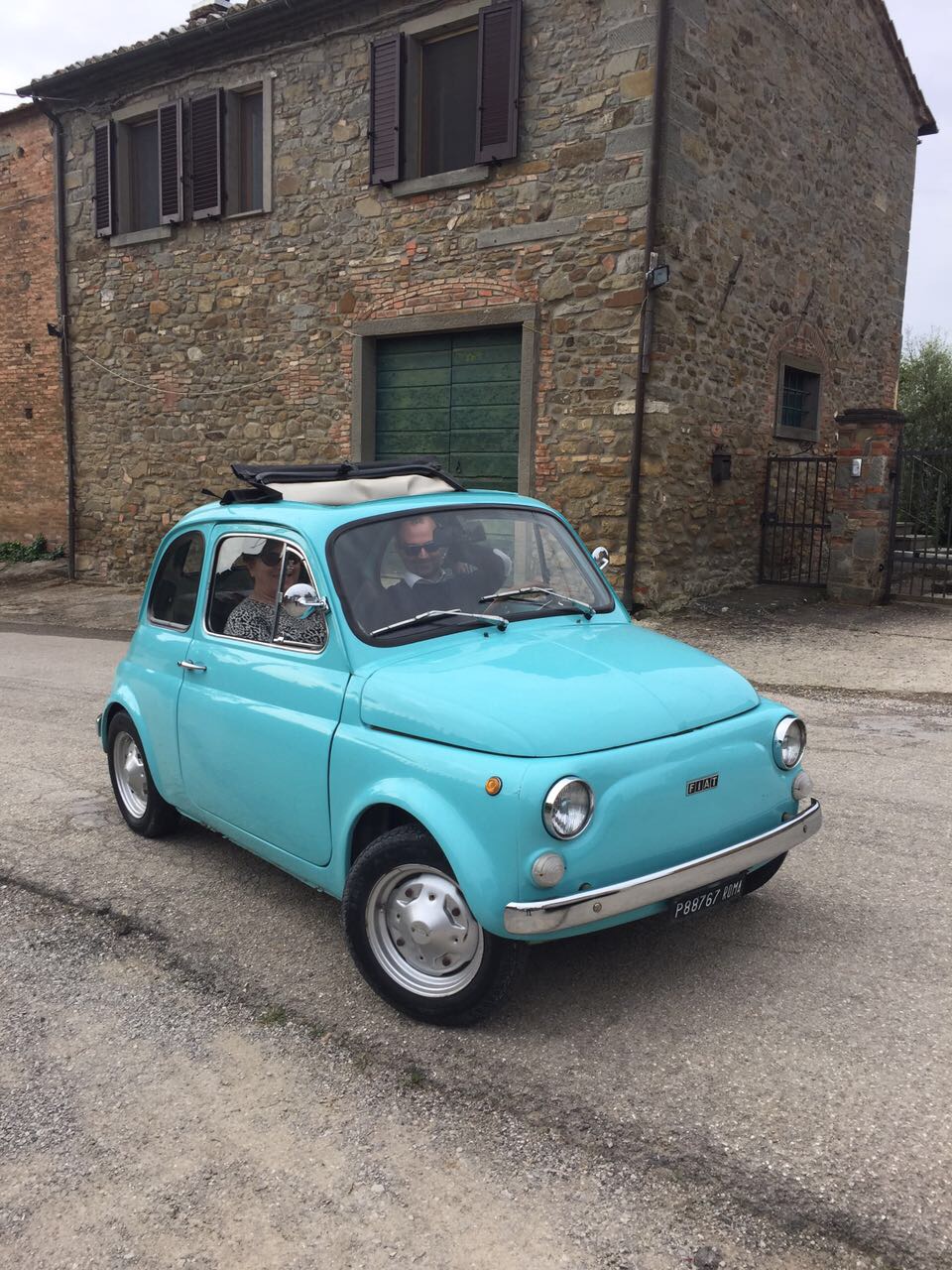 Nikki - Australia

Ines & Monique have provided a seam-less experience & a taste of Tuscany that has helped me to rejuvenate & relax with not a care in the world. These ladies work tirelessly to ensure that their guests needs are met without any hiccups; they are professional & very welcoming. They offer a great experience & I would love to re-join them with my children (next time). I would highly recommend them to anyone interested in coming to Italy.
Vickie - USA

From beginning to the end…. Perfection! Every aspect of our trip was met with the finest attention to detail. Upon arrival, Ines & Monique met us at the station and an instant bond was made. They both made us fee welcomed and part of a family. All the tour locations were lovely and provided a way for us to experience Tuscany as locals do. The food and wine far exceeded our expectations! They truly are miracle workers when it comes to meeting everyone's needs and desires. Couture tours! I am so grateful to have had this special tour for my birthday and feel very blessed to have shared it with Ines & Monique! We are now family!